Designing & Leading Productive Teams 2 Day Workshop – Brisbane: Tuesday 13 and Wednesday 14 February 2018
Home / Designing & Leading Productive Teams 2 Day Workshop – Brisbane: Tuesday 13 and Wednesday 14 February 2018
https://www.practicefive.com/wp-content/themes/corpus/images/empty/thumbnail.jpg
150
150
Practice Five
Practice Five
https://www.practicefive.com/wp-content/themes/corpus/images/empty/thumbnail.jpg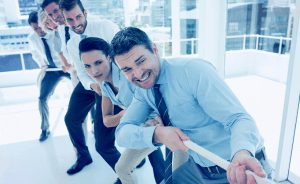 Productive teams are at the heart of successful organisations.  However traditional approaches to hierarchy and teams are giving way to a more decentralised 'network of teams'approach.
In the new team environment, do you know how to:
form a highly functioning team?
foster productive team dynamics?
correct dysfunctional dynamics?
deal with difficult "non-team players" in a team environment?
conduct specific conversations that foster a culture of team excellence?
This two-day seminar will provide participants with everything they need to know about developing, optimizing and maintaining high-performance teams.
For more details:
Brochure Link: TeamWorkshop-Feb2018
Registrations: Eventbrite booking page link