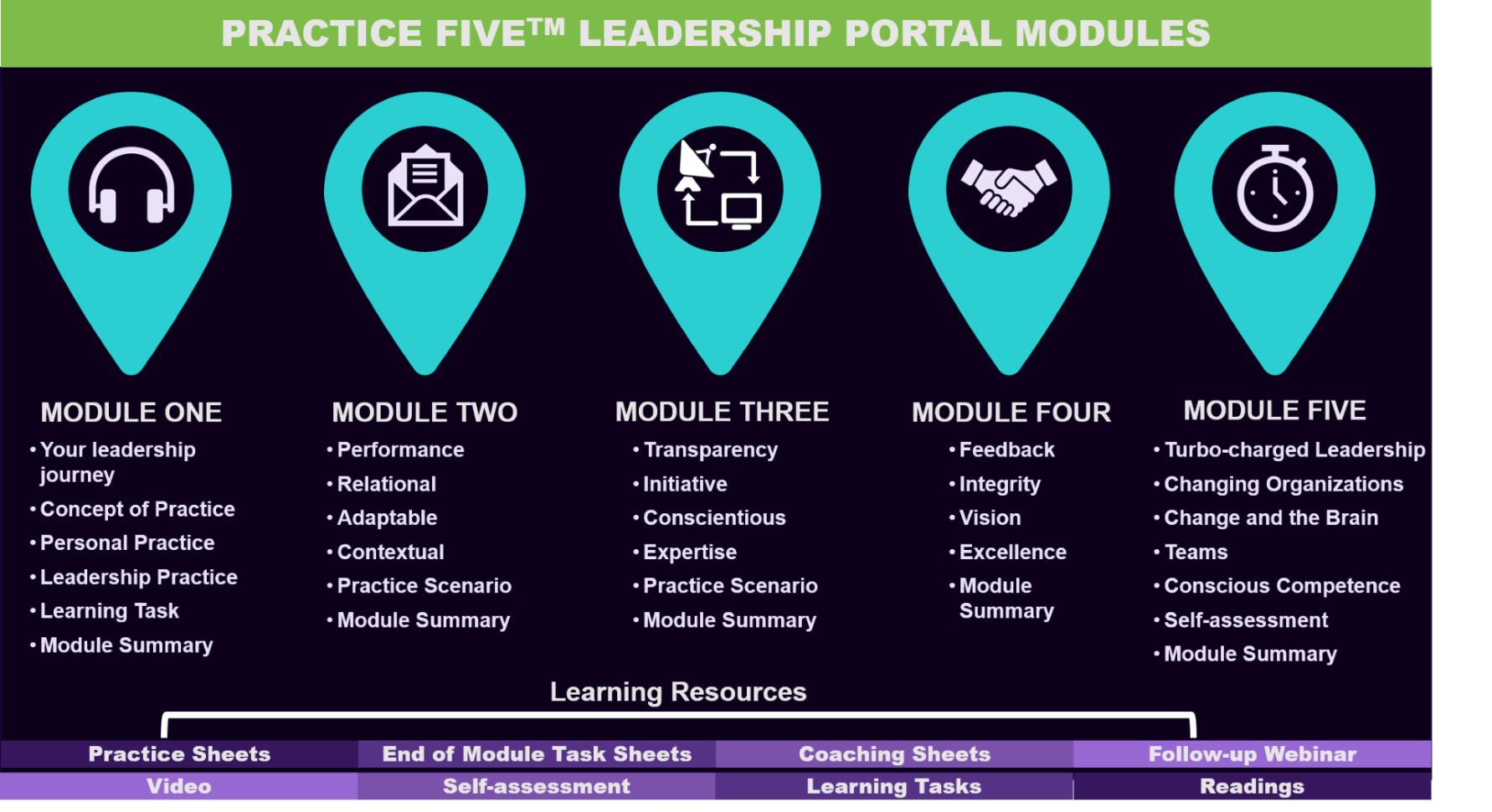 People moving into their first leadership role typically receive no training prior to their promotion. They struggle with the transition from one of the group to the leader of the group. Often their role models are flawed. The Practice Five® framework is a comprehensive yet easily integrated framework that is delivered electronically over a number of weeks. It has the advantage of being available just when people need it i.e. when they first assume a leadership role.
The Practice Five® framework is different because it bases its foundations on the concept of practice. Whether you are an individual contributor or a senior manager you engage in the practice of your work. The concepts of practice and practitioner provide a unifying reframe which eliminates problematic us/them binary thinking.
Built in the latest social learning software, the program leverages current knowledge and neuroscience practices to make learning transferrable. Learning is presented in small pieces to keep interest and to ensure minimal interruption to service delivery. Every module includes practical content, video, activities, learning tasks, handouts and practice sheets.